C. Miesen News
The RETTmobil is the European Leading Exhibition for Rescue and Mobility held in Fulda. From 15th to 17th May 2019 we will be presenting our products
more information
C.MIESEN receives major order from Iran for a conversion of 800 ambulance vehicles
Last year, our production went on high-speed as we received an order from the Ministry of Health and Medical Education ("MOHME") for a total of 800 al
more information
18 new ambulance vehicles for OMAN
At the end of last year, we delivered 18 ambulance vehicles based on the Mercedes-Benz Sprinter 324 box van, Wheelbase 3.665 mm, high roof, with two
more information
News
zurück zur Übersicht
New Emergency Response Vehicle for St. Nikolas Hospital Eupen (Belgium)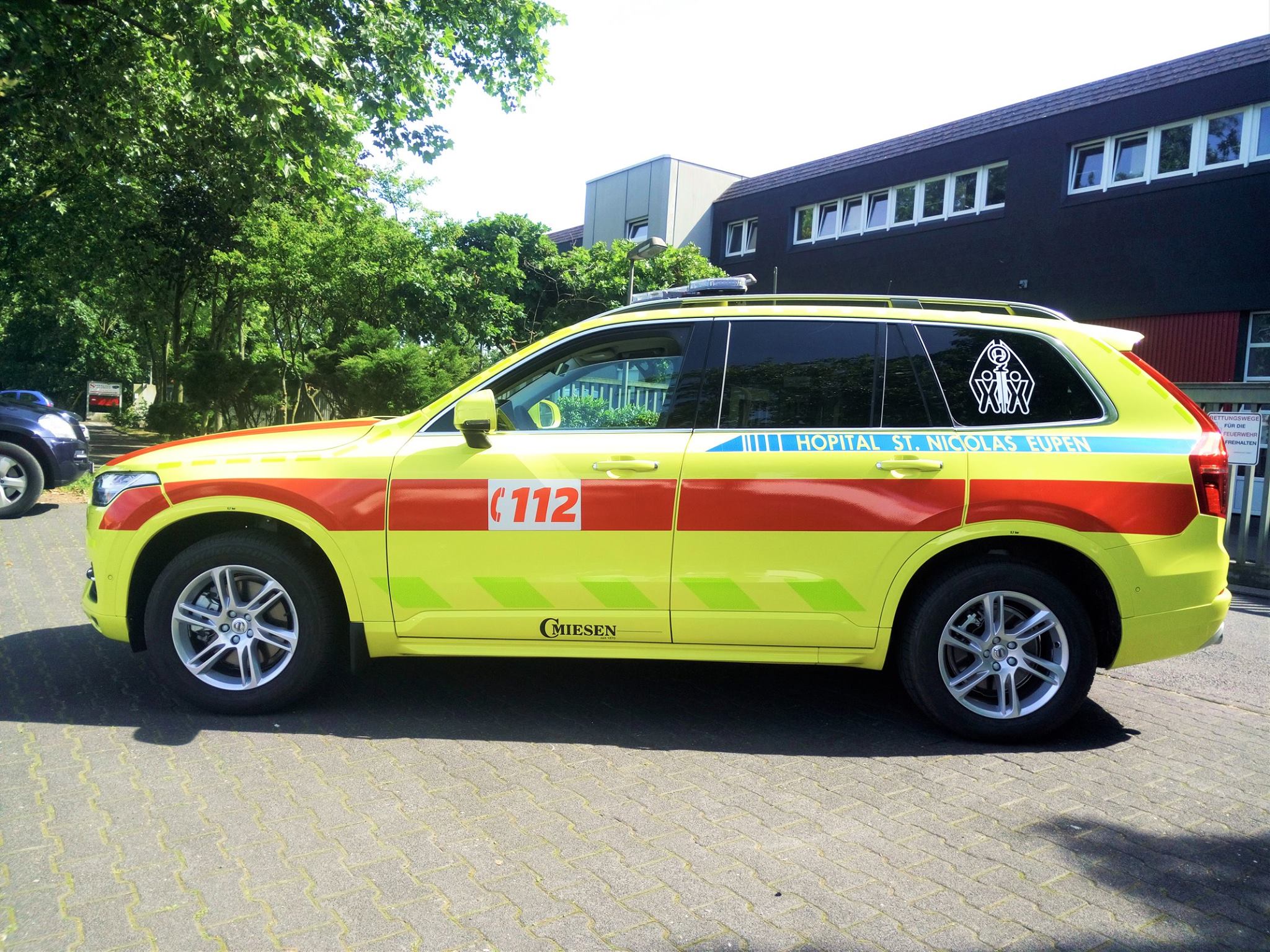 New Emergency Response Vehicle on basis of Volvo XC90!
In close cooperation with the team of St. Nikolaus-Hospital Eupen (Belgium) we had the opportunity to develop this
Fast Responder Vehicles based on a Volvo XC90.
The vehicle was handed over in our factory last Friday and will be taken in service shortly.


The expansion mainly convinces by its well planned rear extension.
Here all equipment required for emergency use is housed functionally and handy.


Below you will find some of the features:
- Base vehicle Volvo XC90
- Warning bar Rauwers Valor 1100
- External safety pasting as per cliet's requirements
- Safety grid between cargo area and passengers area
- 230 V external shoreline connection
- Extractable tray for emergency equipment in the trunk of the vehicle
- Center console between the rear seats


We wish all service personell of the emergency response vehicle always pleasant and safe journey and many successful operations!
Adresse
C. Miesen GmbH & Co. KG

Südstr. 119
D-53175 Bonn

Tel.: +49 228 54009 0
Fax: +49 228 54009 22
e-Mail: info@miesen.de
ON SALE:
Miesen Ambulance on Ford Transit Custom Trend 330L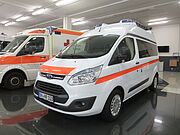 Miesen Ambulance on Ford Transit Custom Trend 330L, wheelbase 3.300 mm, acc. DIN EN 1789 >>> DEMO-VEHICLE <<< Color: Frost-White Miesen Com.-No: 50150/ 15 Mileage: approx. 2.700 km Please see pictures for details. Further details are available with our Sales Team!
read more