C. Miesen News
The RETTmobil is the European Leading Exhibition for Rescue and Mobility held in Fulda. From 15th to 17th May 2019 we will be presenting our products
more information
C.MIESEN receives major order from Iran for a conversion of 800 ambulance vehicles
Last year, our production went on high-speed as we received an order from the Ministry of Health and Medical Education ("MOHME") for a total of 800 al
more information
18 new ambulance vehicles for OMAN
At the end of last year, we delivered 18 ambulance vehicles based on the Mercedes-Benz Sprinter 324 box van, Wheelbase 3.665 mm, high roof, with two
more information
News
zurück zur Übersicht
18 new ambulance vehicles for OMAN





18 new ambulance vehicles for Oman!




At the end of last year, we delivered 18 ambulance to our customer the Royal Oman Police, to the Sultanate of Oman. This ambulance

vehicles are based on a Mercedes-Benz Sprinter 324 box van, wheelbase 3.665 mms, high roof, with two sliding doors. The basic vehicle

had a power output of 190 kW (258 hp) and equipped with an automatic transmission.


For an optimal warning, the rescue vehicles have an integrated optical and acoustic signaling system with High-performance LED strobes.

Also, yellow LED lights are installed on the vehicle tail end, which ensures a rear bumper protection. Also, a rear-view camera mounted on

the tail center of the vehicle, which provides a better rear view.


Both the interior equipment and the medical equipment, are ready for future use.

Numerous storage compartments and a cabinet with drawers offer enough space to accomodate emergency equipment.


The ambulance vehicles have a C.Miesen Airmatic patient table, which ensures a gentle patient transport.

The air suspension of the patient table absorbs impacts of the road by up to 80 percent and avoids unnecessary additional pain for the

patient as well as consequential damage caused by the transport. The stretcher is a Kartsana Roll-In typeTG880C2.




A seat bench with a built-in storage box accommodates up to three people on the right sidewall.


The entire interior lining (side walls, floor, ceiling, and partition) made of GRP moldings.

An additional sliding door on the left side of the vehicle, for a further outside accessible storage cabinet, for storage of two

Oxygen bottles and additional rescue equipment. In this case, the oxygen bottles are passed through a sliding window, which is accessible

from the patient's cabin.




An air conditioning system ensures the best possible cooling performance of the patient's cabin, even in the hot climatic conditions!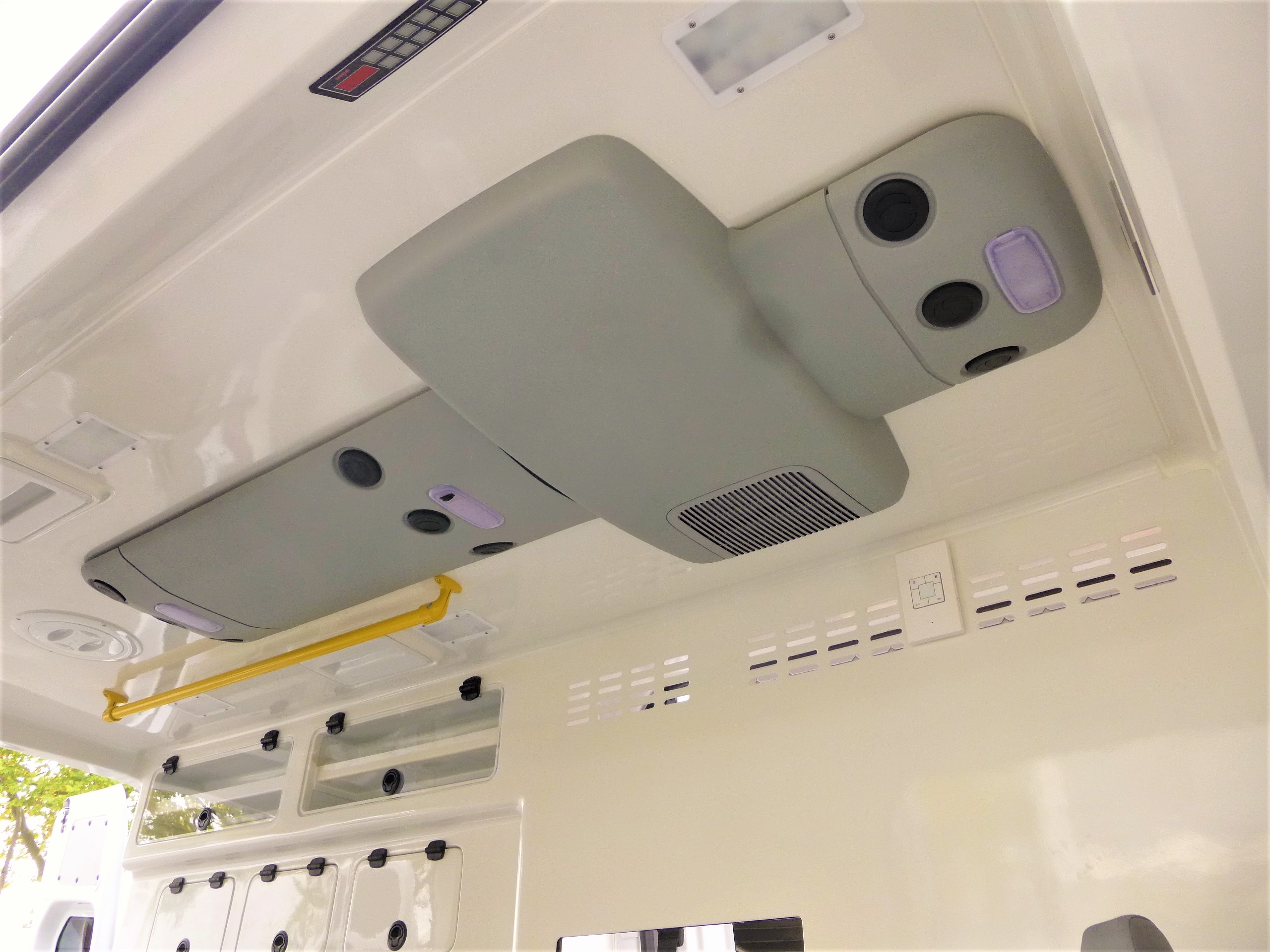 We wish our customer from the Royal Oman Police always a pleasant and safe emergency drive!


Adresse
C. Miesen GmbH & Co. KG

Südstr. 119
D-53175 Bonn

Tel.: +49 228 54009 0
Fax: +49 228 54009 22
e-Mail: info@miesen.de
ON SALE:
Miesen Ambulance on Ford Transit Custom Trend 330L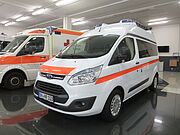 Miesen Ambulance on Ford Transit Custom Trend 330L, wheelbase 3.300 mm, acc. DIN EN 1789 >>> DEMO-VEHICLE <<< Color: Frost-White Miesen Com.-No: 50150/ 15 Mileage: approx. 2.700 km Please see pictures for details. Further details are available with our Sales Team!
read more