C. Miesen News
CORONA | COVID-19
Dear Customers With the Corona virus, our society is currently facing a very big challenge that has not existed so far - at least in Germany and Eu
more information
Historical MIESEN Images Data Base
Repeatedly our customers as well as other concerned people asked us for historical images material. It is most likely that due to our company's histor
more information
Let´s go SOCIAL MEDIA !
Let's go social media! In the time of web 2.0 we have decided to create our own fan page! You can also find us at
http://www.facebook.com/C
more information


Privacy Policy

You will find our privacy policy here shortly.
Adresse
C. Miesen GmbH & Co. KG

Südstr. 119
D-53175 Bonn

Tel.: +49 228 54009 0
Fax: +49 228 54009 22
e-Mail: info@miesen.de


Dürnau Branch
Jurastraße 22
D-73105 Dürnau

Tel.: +49 7164 90319 10

NEW: Undertaker vehicles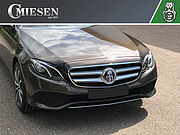 Latest releases of part of our portfolio are exclusive undertaker vehicles "made in Germany" based on extended Mercedes-Benz E-Class.