C. Miesen News
CORONA | COVID-19
Dear Customers With the Corona virus, our society is currently facing a very big challenge that has not existed so far - at least in Germany and Eu
more information
Historical MIESEN Images Data Base
Repeatedly our customers as well as other concerned people asked us for historical images material. It is most likely that due to our company's histor
more information
Let´s go SOCIAL MEDIA !
Let's go social media! In the time of web 2.0 we have decided to create our own fan page! You can also find us at
http://www.facebook.com/C
more information


News
CORONA | COVID-19
Dear Customers

With the Corona virus, our society is currently facing a very big challenge that has not existed so far - at least in Germany and Europe. This development was unthinkable for us some time ago.

Due to the current developments and the increasing spread of COVID-19, we have taken numerous preventive measures in our company. Because the protection of our employees, customers and business partners is our top priority. Therefore, higher hygiene standards and adapted behavior apply in all areas of the company.

Some of our employees now do the daily administrative work from their home office. Please be patient if this leads to slightly longer reaction times.

In the "Production", "Service and Spare Parts Dispatch" divisions, we strive to ensure that they continue to be sufficiently staffed so that production, service and repair work on your emergency vehicles continue as planned. Your spare parts orders - subject to availability of parts - will be sent without delay. Even in this turbulent time, we are at your side and continue to ensure your mobility.

Due to the high dynamics in procurement, there may be late deliveries which can bring our production to a slow down. This can lead to shifts in the current production. We continue to monitor the events very closely and try to avoid shifts with additional necessary steps, which will not always succeed.
We will keep you up to date on the status of production and inform you of any delays.
We know that there will be temporary changes, but we rely entirely on mutual understanding and trust. We firmly believe that we can get through this situation together. Stay healthy and take care of your families and others.

Kind regards
The team of C.Miesen GmbH & Co. KG

Historical MIESEN Images Data Base
Repeatedly our customers as well as other concerned people asked us for historical images material. It is most likely that due to our company's history we have many considerable highlights, which accumulated over the past 150 years.
As a small "goody" we have now digitalized a number of our photographs. These are to be found on our Microsite at www.miesen.jimdo.com.

We hope you will enjoy viewing these photographs.

C. Miesen GmbH & Co. KG

Follow us to our microsite (German)

Let´s go SOCIAL MEDIA !
Let's go social media! In the time of web 2.0 we have decided to create our own fan page!

You can also find us at http://www.facebook.com/CMiesen the official German speaking Facebook - fan page of C. MIESEN GmbH & Co. KG.

Here we present to you interesting news, stories and media regarding our company. As a fan you will allways be one of the first to be informed about the news and products innovations of C. Miesen !

The Team of
C. Miesen GmbH & Co. KG

We are happy to meet you on Facebook !

Follow us to the Facebook Fan Page of C. MIESEN GmbH & Co. KG!

New Rescue Ambulances on UNIMOG U4000
| | |
| --- | --- |
| | Again two Miesen Rescue Ambulances on basis of Mercedes Benz Unimog U4000 have left our factory in Wachtberg and are in the meantime being shipped to the People's Republic of China. |
Adresse
C. Miesen GmbH & Co. KG

Südstr. 119
D-53175 Bonn

Tel.: +49 228 54009 0
Fax: +49 228 54009 22
e-Mail: info@miesen.de


Dürnau Branch
Jurastraße 22
D-73105 Dürnau

Tel.: +49 7164 90319 10

NEW: Undertaker vehicles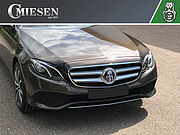 Latest releases of part of our portfolio are exclusive undertaker vehicles "made in Germany" based on extended Mercedes-Benz E-Class.